Republic day Whatsapp status:  Here we have compiled some inspirational messages for Republic day to share on Whatsapp and Facebook with your friends and family. We are planning to update this Republic day WhatsApp status messages in Hindi. Check Recently shared post: Holi Whatsapp status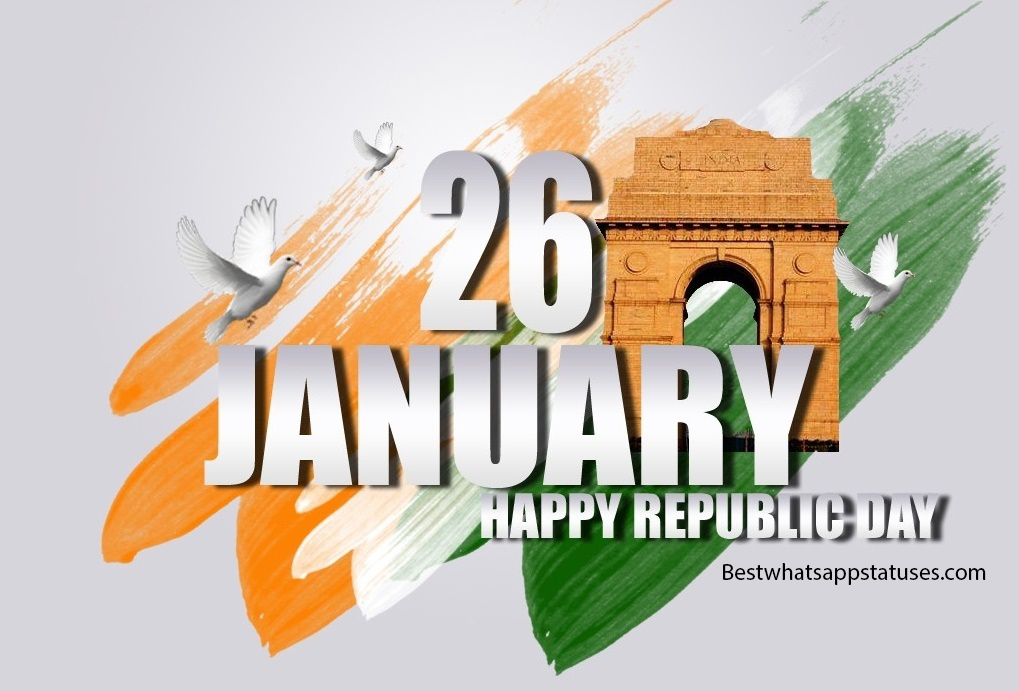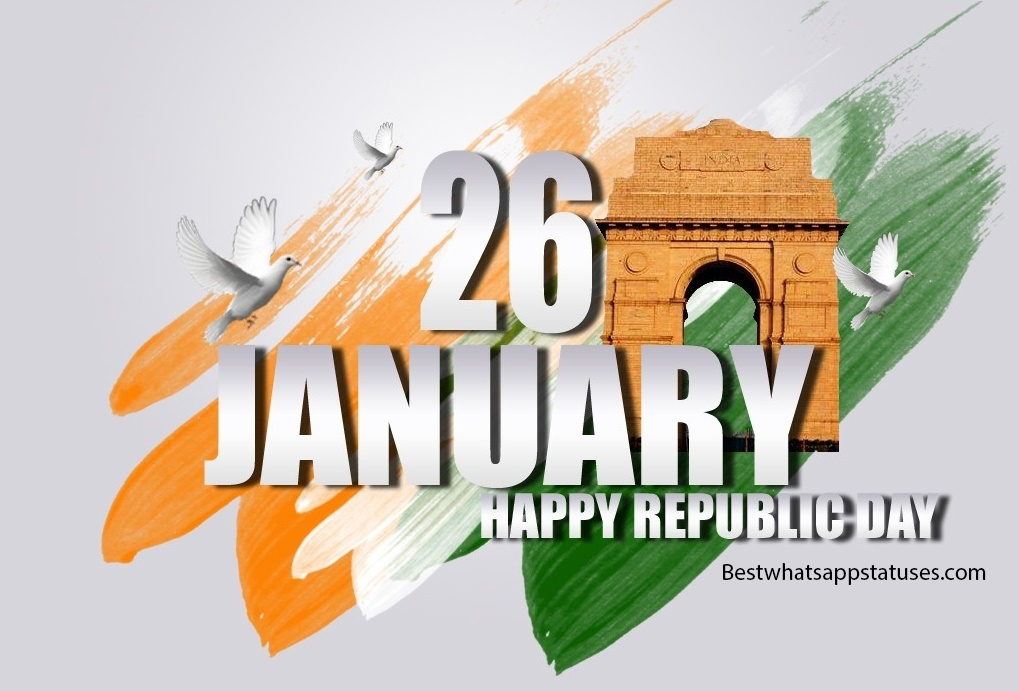 Republic Day Whatsapp status & inspirational Messages:
Thousands laid down their lives..so that our country breath this day…
never forget their sacrifice. Happy Republic day.
Freedom in Mind, Faith in Words, Memories in our Souls, Pride in our Heart, Lets Salute the Nation On REPUBLIC DAY.Happy Republic Day.
A man's country is not a certain area of land, of mountains, rivers, and woods, but it is a principle, and patriotism is loyalty to that principle. Proud of My Country.
United we stand, Divided we fall,
Let's renew our pledge to unitedly protect us
country from foreign invaders.
Let's Celebrate 26 January.
Happy Republic Day!
We have gained this land after many sacrifices, so value your land. Enjoy the day of independence.
Everything that is really great and inspiring is created by the individual who can labor in freedom.
Must Read:  Happy Whatsapp status
We have believed and we do believe now, that freedom is indivisible, that peace is indivisible, that economic prosperity is indivisible.
Let us remember the Golden heritage of our nation, Feel proud to be a part of the ever shining country. My India Happy Republic Day.
Let's celebrate and salute the noble cause, It's our nation which is shining as it was, Its REPUBLIC DAY Today. Don't forget the effort, make it a movement of mass.
Lets every Citizen
From The ease where the sun rises
the west where it sets,
north and south where
It has no Footprints Come Together
And Pay Tribute To our Nation Heroes.
Happy Republic Day.
We hope you can like to share this republic day status messages with your friends. Stay tuned for more updates Best Whatsapp status.